Choosing the best seniors travel insurance
Traditionally, silver haired vacationers purchased travel insurance at the peril of their travel agent when booking their holiday. Unbeknown that this could be costing them up to 50% more than purchasing the same level of cover directly with an insurer!
But which seniors policy is best?
Savings can be made: Be it a coach tour, Carribbean cruise, mountaineering in the wilderness or a trip to simply visit the grandkids, significant savings can be made by comparing policies online. The simplest way to find great value seniors travel insurance is to do some research through a comparison website like ours to compare levels of cover along with quotes. When comparing policies look for a high level of cover for cancellation and lost deposit fees. Especially if you have pre-booked a package deal or tour where there is greater financial loss at risk should circumstances make it impossible to travel.

Pre-existing medical conditions: Arguably, the most important cover benefit for seniors to compare is medical treatment. Medical cover is vital for travellers of any age to avoid expensive overseas medical bills and out-of-pocket expenses during an emergency should the unexpected happen. In order to get the right cover, you must let your insurance provider know of any pre-existing medical conditionsthat you have. If you fail to do this you may be left facing a massive medical bill when you try to make a claim.

High value items: Travel insurance companies have different 'caps' on how much they pay out for a claim. So if you're travelling with valuable items such as high end cameras, it is worth comparing the itemised cap on personal items under luggage and personal effects.

Grandkids travel for free: Some travel insurance providers also provide cover for dependents for free, so if you're travelling with children or grandchildren check whether they can be added under your policy.

Age limits apply: Some insurers are more "senior friendly" than others. For example,1Cover provides cover for all ages, with no upper age limit on single trips. So whether you're in your 60s, 70s, 80s, 90s or beyond there's a policy for you. On the other hand Tower only cover up until the age of 65. We've made life a little easier and highlighted the age limits of New Zealand's well known travel insurers for you right here...
Who Offers Travel Insurance To Senior Travellers?
Here's the age limits of New Zealand's most popular insurers. NOTE: This does not refer to age restrictions in regards to family members! The following table explains at what age you can purchase a policy up until.
The insurers offer unlimited 24/7 overseas emergency medical assistance and unlimited overseas medical treatment in the event of an emergency.

General Advice Warning: The contents of this article were accurate at the time of writing. Insurers change their policies from time to time, so some information may have changed. You should always read the Product Disclosure Statement of your chosen insurer to understand what is covered and what isn't. The information provided is of a general nature only and does not take into account any personal objectives, financial situation or needs. Before making a decision you should consider the appropriateness of the information having regard to your personal circumstances.
Be sure to read the PDS to understand what is and is not covered by your chosen policy prior to purchase. Make sure you declare any pre-existing medical conditions to ensure you have adequate cover. And don't forget to consult your physician on any medications required during your journey along with immunisations and vaccinations that may be required.
Seniors Travel Insurance Summary:
Assess your travel insurance needs
Shop around by comparing policies
Read the fine print
Disclose any pre-existing medical conditions
Have fun and enjoy your holiday
Use our website to compare seniors travel insurance to help you find the best policy for your holiday. Get cover for pre-existing medical conditions and more! For heaps more handy information see our guide to seniors travel insurance.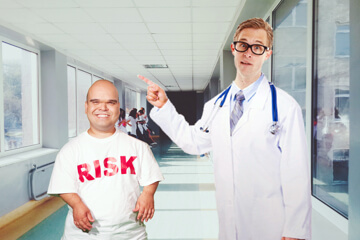 Having pre-existing medical conditions doesn't mean you can't get cover or that it has to be expensive. It simply means that you need to dig a little deeper when doing your research.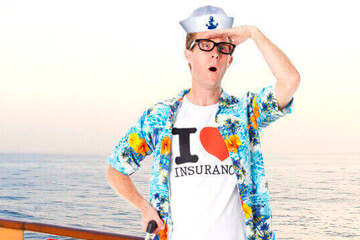 Don't rock the boat baby! It's important to get travel insurance to cover you out at sea. Our handy guide helps you get the best cover from ship to shore.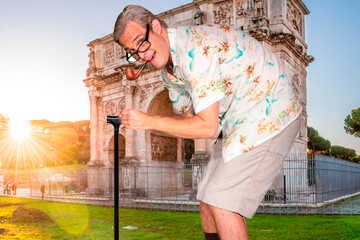 One of the greatest things about getting older is the freedom to travel and explore. But before jet-setting across the globe to visit the grandkids or long lost friends, it is important to get the right travel insurance cover.